Hey,
I hope you have all been brilliant and I'm sorry for not having exciting posts apart from my reviews and WoW weekly posts. I am back at school and drowning in work. Hopefully I will rise above this and put together some exciting posts for you, but exams and revision have to be number 1. So please be patient with me and thank you for all of your support!
Thank you, Harlequin UK and Netgalley! I had to request this one immediately as I saw it. I mean, how could I not? I adored Alice in Zombieland and Through the Zombie Glass, so I know that this one will be an amazing ending to the trilogy. AND OH MY GOD. I LOVED IT! Watch out for my review very soon.
Whisper the Dead (The Lovegrove Legacy #2) by Alyxandra Harvey - Received -
Thank you, Bloomsbury Children's Books! I loved the first book and I am a good way into this and I've fallen in love with the characters all over again.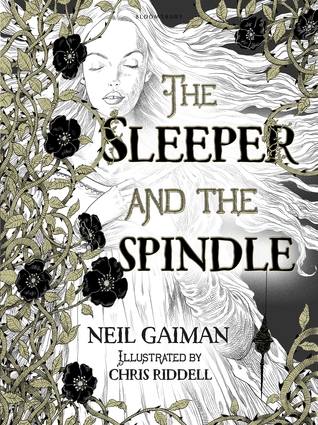 The Sleeper and the Spindle by Neil Gaiman - Won -
Thank you to Bloomsbury and Goodreads! I was completely unaware that I won this book until it appeared in my postbox in a gorgeous gold package. This is a gorgeous illustrated book and I will be delving into it shortly.
(Leave a link to your Book Haul/Stacking the Shelves/Letterbox Love/Showcase Sunday/In My Mailbox in the comments so I can check it out!
Enjoy all your books,
Sam :)