Hey,
This week I'm waiting for...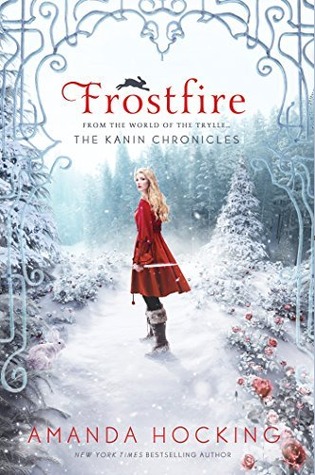 Release Date: January 6, 2015
Bryn Aven is an outcast among the Kanin, the most powerful of the troll tribes. Set apart by her heritage and her past, Bryn is a tracker who's determined to become a respected part of her world. She has just one goal: become a member of the elite King's Guard to protect the royalty. She's not going to let anything stand in her way, not even a forbidden romance with her boss Ridley Dresden. But all her plans for the future are put on hold when Konstantin– a fallen hero who she once loved – appears to be up to something dangerous, kidnapping changelings. Bryn is sent in to help stop him, but will she lose her heart in the process?
Absolute gobbled up Amanda Hocking's Watersong Quartet books. I devoured every book and I cannot wait to read this book about.. trolls? Mermaids were good for me, I've not read much on trolls but I certainly want to read Hocking's version of them!
Leave a link to your WoW post in the comments below so I can check it out!
Have a good week,
Sam :D