Hey,
This week I'm waiting for...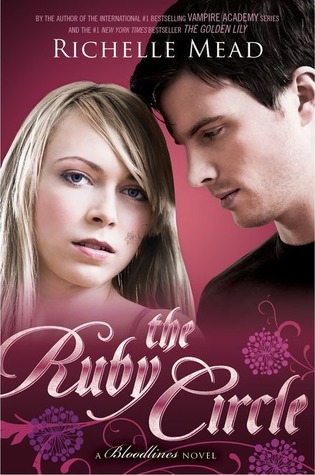 Release Date: February 10, 2015
Sydney Sage is an Alchemist, one of a group of humans who dabble in magic and serve to bridge the worlds of humans and vampires. They protect vampire secrets—and human lives.
After their secret romance is exposed, Sydney and Adrian find themselves facing the wrath of both the Alchemists and the Moroi in this electrifying conclusion to Richelle Mead's New York Times bestselling Bloodlines series. When the life of someone they both love is put on the line, Sydney risks everything to hunt down a deadly former nemesis. Meanwhile, Adrian becomes enmeshed in a puzzle that could hold the key to a shocking secret about spirit magic, a secret that could shake the entire Moroi world.
GAH! I still haven't read Silver Shadows but I promise I will soon!! I can't believe this will be the last book. I remember when it was only Bloodlines and I practically died a little until The Golden Lily came out. I'm looking forward to an explosive ending.
Leave a link to your WoW post in the comments below so I can check it out!
Have a good week,
Sam :D