Hey,
Merry Christmas! I hope you're all having a fabulous day surrounded by love and good food. And welcome to my 3rd annual "Best of" post where I share with you my favourite reads of the year. (Check out my 2012 and 2013.)I've linked each title to my review or the Goodreads' page, depending on whether I've reviewed it not. I hope you enjoy what I've put together for this day of celebration.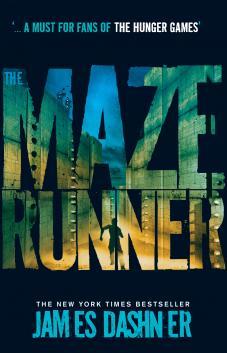 Release Date: August 14, 2011
I'm quite late to jump abroad the Maze Runner train, but I did read the book several months before I went to see the film! I loved the book so much and thought Dylan O'Brien was a brilliant choice for Thomas (not being biased because I love him as Stiles in Teen Wolf or anything). Bring on the next two movies!
Release Date:
October 1, 2013
LAWRRDDDD! I love this story so much and it is completely impossible not to fall into the world that Cole has built. The characters are Arcana cards and they're all competing for the chance of being immortal. The characters are amazing and unique and there is danger everywhere you turn and OMG I NEED THE LAST BOOK. If you love a fantasy/dystopia then read this. One of the best sequels this year.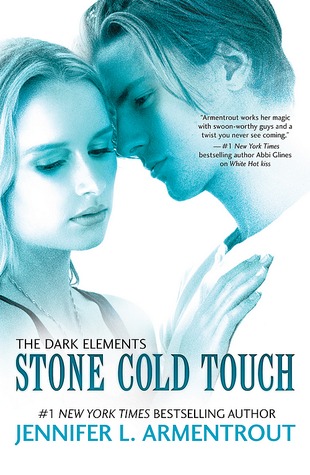 Stone Cold Touch (The Dark Elements #2) by Jennifer L. Armentrout
Release Date:
October 21, 2014
Another brilliant sequel this year. Armentrout is releasing books like crazy and I'm definitely not complaining! This is a paranormal romance about gargoyles and everything about it is so kick-ass I couldn't even breathe throughout the whole thing. This book focuses on the other side of the love triangle, meaning Zayne, and I don't think I've been this torn between two guys for the main protagonist since Will and Jem in the
Infernal Devices
.... Actually I was always more to Will, but you know what I mean!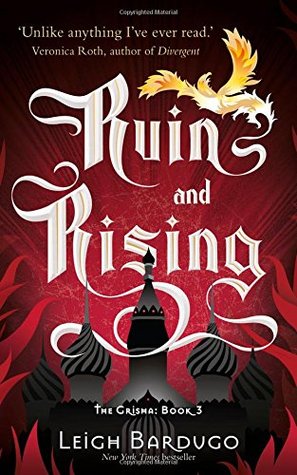 Release Date: June 19, 2014
Leigh Bardugo has written such a mind-blowing trilogy. A high fantasy that has set the bar high for the genre and really is one of the best stories out there at the moment for you immerse yourself in. A beautiful conclusion and I want to read more from her right now!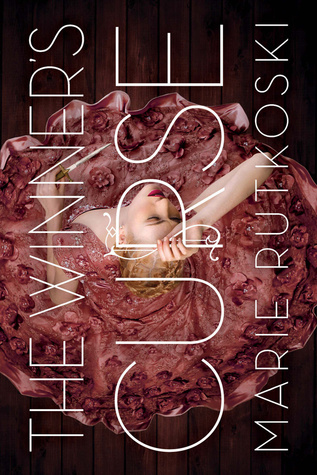 Release Date: March 4, 2014
One of the best author debuts this year. I don't know what to say I'm completely blown away by the ability of Marie Rutkoski and I'm just about to finish The Winner's Crime (Thank you Netgalley) but just not in time for this post. HELLLLLL N'AWWWW! Simply incredible with so many plot twists my brain is spinning from the sheer awesomeness of it all. Brilliant characters, Kestrel and Arin are some of the best protagonists for this story.
Release Date: August 15, 2013
Anything written by Jennifer L. Armentrout is good with me and this contemporary romance was just a delightful read. I'm used to her in her paranormal element, but to read a pure romance by her just sent me into swoon heaven. If you want to step into new adult contemporary then I would definitely send you this way.
Release Date:
February 14, 2014
Release Date: September 30, 2014
The last two books in the White Rabbit Chronicles and I read both this year and loved them so I couldn't not include both of them. This trilogy is full of kicking-ass zombie hunters and a whole lot of weirdness that just makes you want to keep on reading because it's so intriguing. I adore Gena Showalter despite the fact that she still hasn't finished her last book in the Intertwined series. *Can you tell I'm holding a grudge?* The third book was published in 2011 and the finale is said to be releasing in 2017. *sigh* I will wait because the books are so worth it!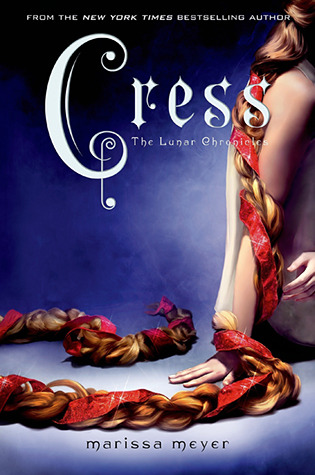 Release Date: February 4, 2014
Possibly the best installment yet in the series because of the new characters introduced and the overall setting: THE DESERT. YES THE DESERT. I haven't read many books that are set in the desert and so this really intrigued me. How would the characters cope and do all the things they need to do? Liker rescue the world? Marissa Meyer, I bloody love you. Bring on Winter.
Those are just some of the books that I have loved and I can't wait to find more favourites in 2015.
Have a real good Christmas,
Sam :)