Hey,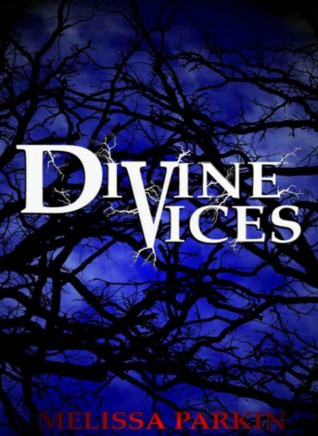 Release Date: November 2, 2013
Danger seldom leaves its victims unscathed in the ways of seduction, and this lesson is one that sixteen-year-old Cassie Foster now knows all too well.
Nine months following the traumatic accident that claimed the life of her mother and sister, this high school junior has at last found a fresh start in the quiet town of New Haven, Maine. In the company of her best friends, Ian and Gwen, she's bracing the usual turmoil of adolescence and taking all in stride… until the new transfer student, Jackson Matthews, comes walking into her life. He's arrogant, sarcastic, roguish, devastatingly sexy, and the very last thing Cassie wants to entertain. But when circumstances drive these two together, she finds herself a bit too close for comfort as their bond intensifies. Plagued by unexplainable events, a sudden string of disappearances, and even a cult-related murder, Cassie begins to fear for her life. Is it all just a coincidence that these happenings began when this Casanova strolled into town, or has she in fact fallen for a real lady-killer, or worse?
-------------------------------------------------
It sounds good, doesn't it? If you want to find out more about the book, you can read my review: HERE! Ya know you wanna!
Now read on for an interview with the author Melissa Parkin!
How did you get the idea for Divine Vices?
It really started off as an experiment. I've always been fascinated with storytelling, and when the paranormal theme of the book had made its way into my mind, I simply set out to write a story that I, as a fellow reader, would also enjoy discovering. I love multi-genre books as well, so that was one of the elements that I wanted to incorporate into the story. I didn't want "Divine Vices" to be just a paranormal romance. I wanted it to be unpredictable. I wanted contemporary characters that I could flesh out, and I wanted humor and candid dialogue to breathe the life into each of them. Add a sprinkle of the supernatural, a touch of mystery, a dash of suspense, and some good old-fashioned action, I had all the ingredients I required to tell the story I set out to write. From there, it was simply the matter of brewing it all up into the final product.
Who is your favourite character from the book and why?
Every one of my characters holds a place in my heart, but if I had to play favorites, I'd probably have to go with New Haven's resident bad boy, Jackson Matthews. Right from the get-go, Jack has always been such a thrill to write for. He's everything I love in a character, and more. He's not just a bad boy. He's very multifaceted. A riddle wrapped in a conundrum, if you would. I never had the pleasure before to write a character that was so complex as he is. From chapter to chapter, you think you're seeing a clearer picture of him, and just when you think you have him figured out, he pulls the rug out from right under your feet.
Sum up Divine Vices in 5 words.
"It'll knock your socks off!" That work? *chuckle* If not, I'd say, "Romantic, dark, funny, thrilling, and intricate." Wait...that's six words if you count the 'and'. Oh, bother...
How many books will there be in the series?
I'm aiming for four books, but there could potentially be five. My mind is running rampant with ideas, so it's too early to say indefinitely.
What can you tell us about the second book?
It's definitely going to be darker. There's more tension, character development, revelations, and some new faces added to the current roster. It's still going to have contemporary elements and humor, but the suspense and paranormal themes are unquestionably stronger in the second installment than the previous book. I'm going to push my characters to the breaking point.
Favourite YA book/series?
Hands down, The Infernal Devices. Cassandra Clare's integration of Victorian London with the fantasy world of the Shadowhunters is positively exquisite, and her characters are so endearing. I'm not a typical "book crier," but I completely lost it halfway through Clockwork Princess. So, congratulations, Miss Clare, you turned me into a weeping willow! And for that, I thank you. Any story that can touch a reader in such a way is worth celebrating. The Infernal Devices is a masterpiece.
Are there any other projects that you're working on?
I'm tinkering with some ideas for a fantasy/horror novel, but it's still in its early stages. The only writing I've done on it is all scribbled down on note cards tacked to my corkboard. If things go accordingly, it will probably be released between the second and third installments of the "Divine Vices" series.
Melissa has also kindly offered an eBook of Divine Vices for a giveaway. This is international and all you have to do is fill out the Rafflecopter below.
**Giveaway Closed**
Winner: Michael T.
Thank you all for entering!
Good luck and have a good week,
Sam :)