Hey,
This week I'm waiting for...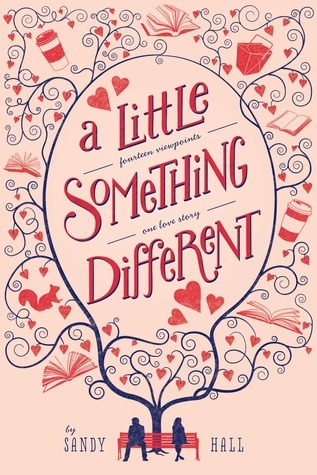 Release Date: August 26, 2014
The creative writing teacher, the delivery guy, the local Starbucks baristas, his best friend, her roommate, and the squirrel in the park all have one thing in common—they believe that Gabe and Lea should get together. Lea and Gabe are in the same creative writing class. They get the same pop culture references, order the same Chinese food, and hang out in the same places. Unfortunately, Lea is reserved, Gabe has issues, and despite their initial mutual crush, it looks like they are never going to work things out. But somehow even when nothing is going on, something is happening between them, and everyone can see it. Their creative writing teacher pushes them together. The baristas at Starbucks watch their relationship like a TV show. Their bus driver tells his wife about them. The waitress at the diner automatically seats them together. Even the squirrel who lives on the college green believes in their relationship.
Surely Gabe and Lea will figure out that they are meant to be together....
I thought this would just be another one of those contemporary books which attempts to claim that it's what everyone has been waiting for. But, I read the blurb and it actually sounds so unique! The way it's said to be narrated really interests me and I will be picking this one up as soon as it's released!
Leave a link to your WoW post in the comments below so I can check it out!
Have a good week,
Sam :D