Hey!
I hope the title of this post explains it all. There are books that I've stumbled across on Goodreads that I need on my shelf right now because they sounds so absolutely amazing I can't even asdfghjkl.
Some of these books are sequels that I didn't realise now had a cover, a blurb, and a release date right around the corner. 'Cause honestly, after I've finished reading a book with such a jaw-dropping, heart-breaking, tear-jerking ending, I will usually come to realise that the next book won't be out for another year and a half, and by that time I sometimes lose half the hype for reading it because I've forgotten half the storyline.
But here we are! These are some of the books that have caught by eye for the year of 2015. I probably won't get to them until after my exams, but they're on my mind nonetheless.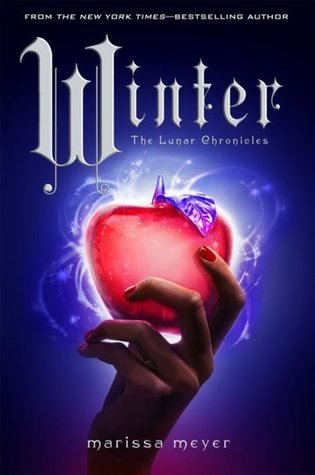 Winter (The Lunar Chronicles #4)
by Marissa Meyer - November 10, 2015 -
THIS BOOK! LAWRD THIS BOOK. I feel like this book is that apple in my hands; it is the one thing that I need right now. I have adored each book more and more in the series. Cinder was the perfect start, Scarlett was an exquisite follow up, and Cress *oh my* my favourite one yet! It has all the characters from the previous books as well as new ones and their stories are all intertwined and have been leading up to this... WINTER! It will be the best one yet. I know it. There is no doubt in my mind. If you haven't started this series do not fear there is time.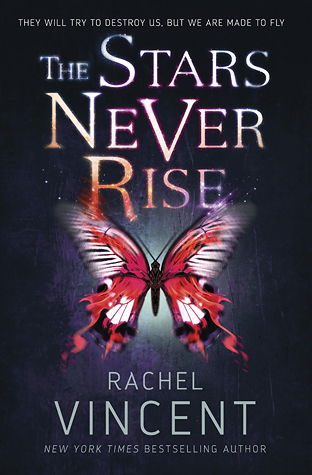 The Stars Never Rise (Untitled Series #1)
by Rachel Vincent - June 9, 2015 -
*tut tut tut* Rachel Vincent has managed to dart under my radar ever since I finished reading her stunning Soul Screamers series that ended perfectly with With All My Soul. And in this book, there will be demons, lots of 'em, dark forces and sinning, and hopefully with "
Finn, a fugitive with deep green eyes who-" say no more that's all I needed; I'm in love; I'm hooked, but for all of you who need the less important details: "who has already saved her life once and who might just be an exorcist." Do you know who immediately comes to mind?
(If you don't know who this is, move your butt and start watching Supernatural y'all!) But back to the subject, The Stars Never Rise sounds like a whole lot of good ass kicking and awesome plot-ness, and that cover will look good on a physical copy in my hands ASAP.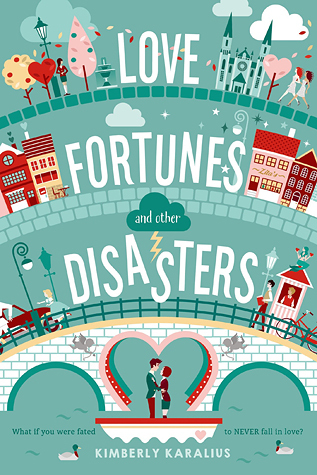 Love Fortunes and Other Disasters
by Kimberly Karalius - May 12, 2015 -
Now doesn't this cover just look good enough to eat? It's so cute I need it! It's about a town that believes in love fortunes which leads to everyone marrying their high school sweethearts. It's a tradition and 100% accurate. But when you're destined to not fall in love at all in a town where true love is everywhere... that's what makes a good ass story! This one sounds unbearably cute some lovable characters and I am all ready to read it.
The Boy Most Likely To
by Huntley Fitzpatrick - August 18, 2015 -
Huntley Fitzpatrick has already stolen a piece of my heart with My Life Next Door, and therefore I am excited for any book she may right. I have yet to read What I Thought Was True, but don't you worry it will find a way in to my arms one day soon. This is a sequel to My Life Next Door which just makes me want it that much more.
If you haven't read it and you adore contemporary then there's not much else I can recommend to you. It is a perfect romance story that I will forever wish I could be the main character in. After all, her name is Samantha, it's not too far off for me to dream. Anyhow, I want this book now.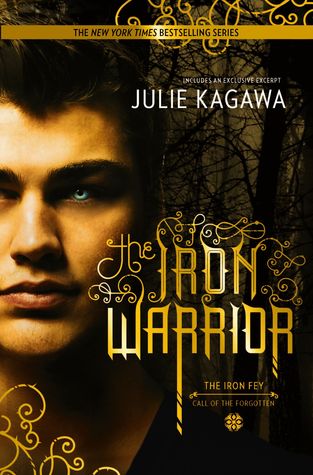 Julie Kagawa is another one of my favourite authors and I have one of the biggest attachments to the Iron Fey series. I've been on this journey for years now and I fall in love with the characters a little bit more with every book. I think this might be the final book but I'm not sure on that. BUT, The Iron Traitor left a big gaping whole in my heart and I know that Julie has planted so many more bombshells in this one. I'm excited. I'm really excited. I'm so excited to see the characters again. I'm just so excitedddddddddddd!
There are tens and hundreds more books that I'm keeping my eye out for and this is simply a snippet of my excitement. I may do these posts in the future but for now you can get glimpses with my weekly Waiting on Wednesday posts.
I hope you enjoyed this post as much as I did putting it together! Enjoy your week and the weeks bringing us closer to summer.
Sam ^_^