Black Ice by Becca Fitzpatrick
Release Date: October 7, 2014
Goodreads | Amazon UK | Amazon | The Book Depository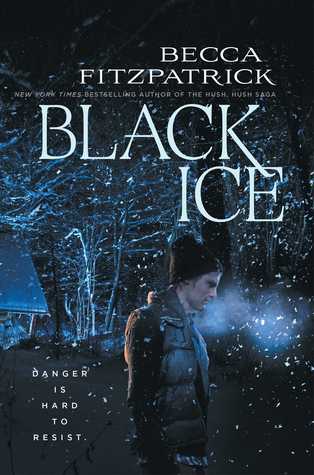 Brit Pheiffer has trained to backpack the Teton Range, but she isn't prepared when her ex-boyfriend, who still haunts her every thought, wants to join her. Before Britt can explore her feelings for Calvin, an unexpected blizzard forces her to seek shelter in a remote cabin, accepting the hospitality of its two very handsome occupants;but these men are fugitives, and they take her hostage.
Britt is forced to guide the men off the mountain, and knows she must stay alive long enough for Calvin to find her. The task is made even more complicated when Britt finds chilling evidence of a series of murders that have taken place there and in uncovering this, she may become the killer's next target.
But nothing is as it seems, and everyone is keeping secrets, including Mason, one of her kidnappers. His kindness is confusing Britt. Is he an enemy? Or an ally?
Black Ice is a thrilling and mysterious story that follows Britt as she battles through a blizzard while being held hostage by two runaway criminals. Talk about awesome, right? I really liked the idea for the book and saw that it was by Becca Fitzpatrick so I was very keen to give it a go as I did enjoy aspects of her Hush, Hush saga. I must admit that my thoughts are mixed about how I feel about this story. On the one hand, I enjoyed the mystery side of the book and how hints were dribbled throughout the story which led to the big reveal. The characters were not particularly amazing and did not really steal my heart, but I did like getting to know them and hearing each of their stories.
It was hard for me to like Brit as the protagonist of this story as I felt that she was too fast to jump to conclusions and really didn't think things through... completely irrational at times! I did have a soft spot for her relationship with Mason though, it may begin as a hostage, which sounds so weird, but it grows into something real and unbearably cute. The epilogue is still making me laugh. (Supernatural gifs are always allowed here.)
I did enjoy this thriller that Fitzpatrick put together. It isn't the best that I've read, but it did keep me hooked and I enjoyed the twists and small clues dripped in throughout the story so you can figure out the mystery. I'm looking forward to seeing what genre she may tackle next.
Rating