Hey,
Welcome to the cover reveal of Don't Let Me Fall by Briana Pachero, which is a new adult romance standalone novel. It sounds super cool and the cover is haunting so without further ado h
ere is the cover for Don't Let Me Fall...
Release Date: December 4, 2014
I don't want to be here.
When you lose the one person that was your whole life, you'll understand. For me, it was my best friend, Alice. We spent every second of every day together. We planned a life. I was actually living. I was happy.
Now, it's just gone.
And I'm still here. Lonely. A tatted up body with an empty soul.
Getting inside of my head won't be pretty. I'm warning you now that you won't like me. I hate people besides my family. I hate everything around me. I just want to be alone. And I HATE how Logan Mercer doesn't understand that. He's everywhere; getting inside of my head, kissing me when he shouldn't be, messing everything up, and trying to get me to open up. He's making me crazier than I already am. Why do I need to talk about my life? Why does he even care?
Why doesn't anyone understand that I don't want to get attached to people? I don't want to get fixed.
I want to be alone.
I want to be free.
I want to fly.
My name is Rebeckah Lennox and this is my story...of how I fell.
Don't forget to add this book to your TBR list on Goodreads if it takes your fancy. There is also a book trailer available for the book which you can watch right here!
Let me know what you think of the cover in the comments and whether you'll be checking out the book when it's released on December 4th.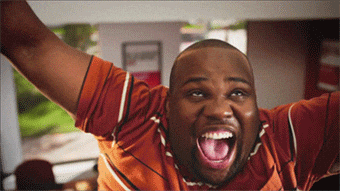 Hope you're all having a good weekend,