Hey,
I know it's been a while since I've regularly posted actually it's probably been a really long while, but I hope you are all okay and still enjoying books! The last 2 years I've been studying for my A levels to hopefully get me into university this September and I honestly was hardly reading at all. Buttttt, it's summer now and I'm trying to power through all the good books that I've missed and I'm loving it. A positive to that is that sequels to series I love are mostly all out, or there's a good few of them out so I can get binge reading.
Here are some books that I've received, bought, and borrowed: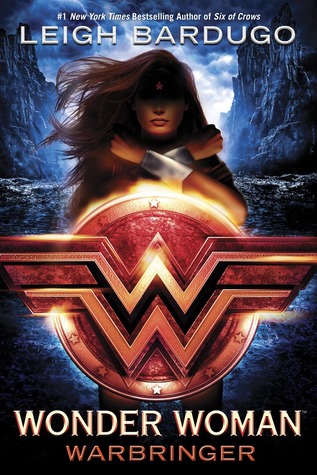 Wonder Woman: Warbringer (DC Icons #1)
by Leigh Bardugo - Received -
Thank you so much, Penguin! I went to see the Wonder Woman movie when it came out and goddamn did I love it. Definitely one of my favourite superheroes!! Then I was online you know seeing what authors that I've loved in the past have been releasing and I see this book by Leigh Bardugo. Oh my lord, what a beautiful combination?!?!? So I'm very excited to start this one. The DC Icons series will also have Batman by Marie Lu and Catwoman by Sarah J. Maas. I'm honestly so pumped. Look out for my review around the release date at the end of August.
The Young Elites Series by Marie Lu - Bought -
I loved Marie Lu's Prodigy trilogy and I saw this box set online and couldn't resist. I haven't gotten round to it yet, I've heard a few mixed opinions but I'll let you guys know what I think when I've read them.
Lady Midnight (The Dark Artifices #1) by Cassandra Clare - Bought -
Read and loved. I'm still a hardcore lover of The Infernal Devices, but I'm looking forward to seeing how this series plays out. The characters are great, there's interesting and problematic romance, so yeah... let's see where Clare takes this.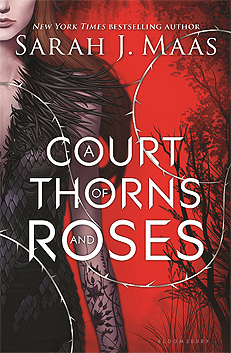 A Court of Thorns and Roses (A Court of Thorns and Roses #1)
by Sarah J. Maas - Borrowed -
Finished this one right before I started writing this post and goddamn I forgot the feels that books like this give me!! Already reserved the 2nd and 3rd book at the library so I can catch up with this train.
A Thousand Pieces of You (Firebird #1)
by Claudia Gray - Borrowed -
Not sure what to expect from this one, some kind of multi-universe hopping story "The Flash" style.
Snow Like Ashes (Snow Like Ashes #1)
by Sara Raasch - Borrowed -
From the look of Goodreads, people are either hating this or loving it. I'm willing to give it a chance, the premise seems interesting. Let me know if you guys have read this one!
Second Chance Summer
by Morgan Matson - Borrowed -
I've always wanted to read this one since many years ago when I read Amy and Roger's Epic Detour, so when I saw it in the library I couldn't resist. I haven't read a contemporary in a while so I'm looking forward to jumping into these summer romances.
Lord of Shadows (The Dark Artifices #2)
by Cassandra Clare - Borrowed -
I wanted to buy this as soon as I finished Lady Midnight but I was on a plane so I had to hold on. Then when I was going to buy it I realised I had the small paperback version of Lady Midnight and my copies wouldn't match and I just didn't know if I felt comfortable with that, so off I went to the library. Very, very excited to see what this one has in store. Everyone is raging about the ending and the 3rd book isn't out until 2019 so I'm a bit worried about how I'll cope.
Did you guys get any cool books this week? Please give me suggestions I feel like I've been out of the book loop.
- Sam