Hey,
I hope you're as excited as I am about the new The Originals book trilogy being released this month! For all of you out there who have no idea what I'm going to be fan-girling about; The Originals is the spin-off TV series to the very popular The Vampire Diaries. It focuses on a set of characters who were initially introduced in The Vampire Diaries but were so popular that they had to have their own show. The "Originals" are not simply vampires, but are the first vampires who have ever walked this earth, and because they have been around for so long, they have many stories to share. This is why the trilogy has been put together, so addicts, like many others and I, can explore these characters even more.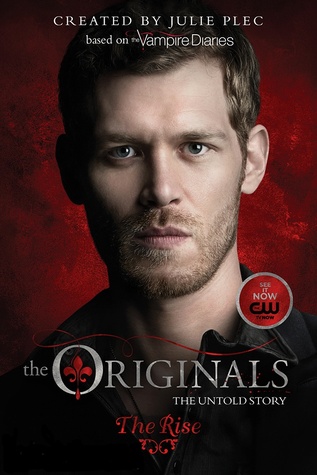 The Originals: The Rise
Release Date: February 2015
Goodreads | Amazon UK | The Book Depository
Family is power. The Original vampire family swore it to each other a thousand years ago. They pledged to remain together always and forever. But even when you're immortal, promises are hard to keep.
Arriving in New Orleans in 1722, Original vampire siblings Klaus, Elijah and Rebekah Mikaelson believe they've escaped their dangerous past. But the city is lawless, a haven for witches and werewolves unwilling to share territory. The siblings are at their mercy…especially after Klaus meets the beautiful and mysterious Vivianne. Her impending marriage is key to ending the war between the supernatural factions—and Klaus's attraction to her could destroy the uneasy alliance. As Elijah works toward securing a piece of the city for his family, and Rebekah fights her unexpected feelings for a French captain, will Klaus's volatile desires bring their world crashing down—and tear them apart for good?
I'm barely containing my excitement. Just LOOK at Klaus on the cover. Perfection, I know. And just when I thought it couldn't get any better... I found the covers of the second and third books, which will be available later this year.
Hachette Children's Books has kindly provided my with two copies of The Originals: The Rise to give away. This giveaway is open to UK only. To enter, fill in the Rafflecopter below.
***Giveaway Closed***
Winners:
Abigail
Beks
Thank you all for entering!
Good luck to everyone who's entered! And don't forget that The Originals will return to UK screens on Syfy on February 24th at 10pm! Don't forget.
Have a good week,
Sam :)