Hey,
This week I'm waiting for...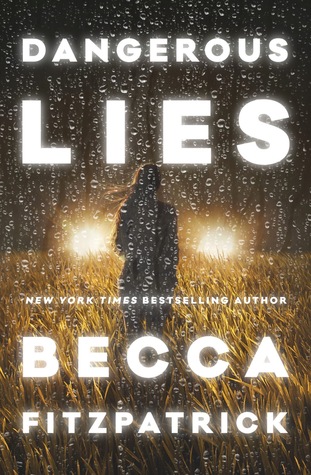 Dangerous Lies
by Becca Fitzpatrick
Release Date: November 10, 2015
Stella Gordon is not her real name. Thunder Basin, Nebraska, is not her real home. This is not her real life.
After witnessing a lethal crime, Stella Gordon is sent to the middle of nowhere for her own safety before she testifies against the man she saw kill her mother's drug dealer.
But Stella was about to start her senior year with the boyfriend she loves. How can she be pulled away from the only life she knows and expected to start a new one in Nebraska? Stella chafes at her protection and is rude to everyone she meets. She's not planning on staying long, so why be friendly? Then she meets Chet Falconer and it becomes harder to keep her guard up, even as her guilt about having to lie to him grows.
As Stella starts to feel safer, the real threat to her life increases—because her enemies are actually closer than she thinks…
Becca Fitzpatrick is a really good author and she hasn't written anything yet that I haven't enjoyed. I loved her thriller Black Ice so I know that I am going to enjoy this one also. Definitely check out her Hush, Hush series if you want a gripping paranormal story to read!
Leave a link to your WoW post in the comments below so I can check it out!
Have a good week,
Sam :D